Emerald Cut Diamond with Green Enamel Pendant
Make a statement with our stunning Emerald Cut Diamond with Green Enamel Pendant. This luxurious piece features an emerald-cut 8.03 carat diamond that is set in a striking enamel bezel setting. The 18K yellow gold adds a touch of warmth and richness, while the diamond's color of U and clarity of SI1 ensure that it is of the highest quality. The beautiful green enamel adds a unique and eye-catching touch, making this pendant a true standout piece.
Whether you're dressing up for a black tie event or simply want to add a touch of glamour to your everyday look, this pendant is the perfect choice. Contact a Norman Silverman Diamond Specialist to add this breathtaking ring to your fine jewlery collection.

Get on the phone with us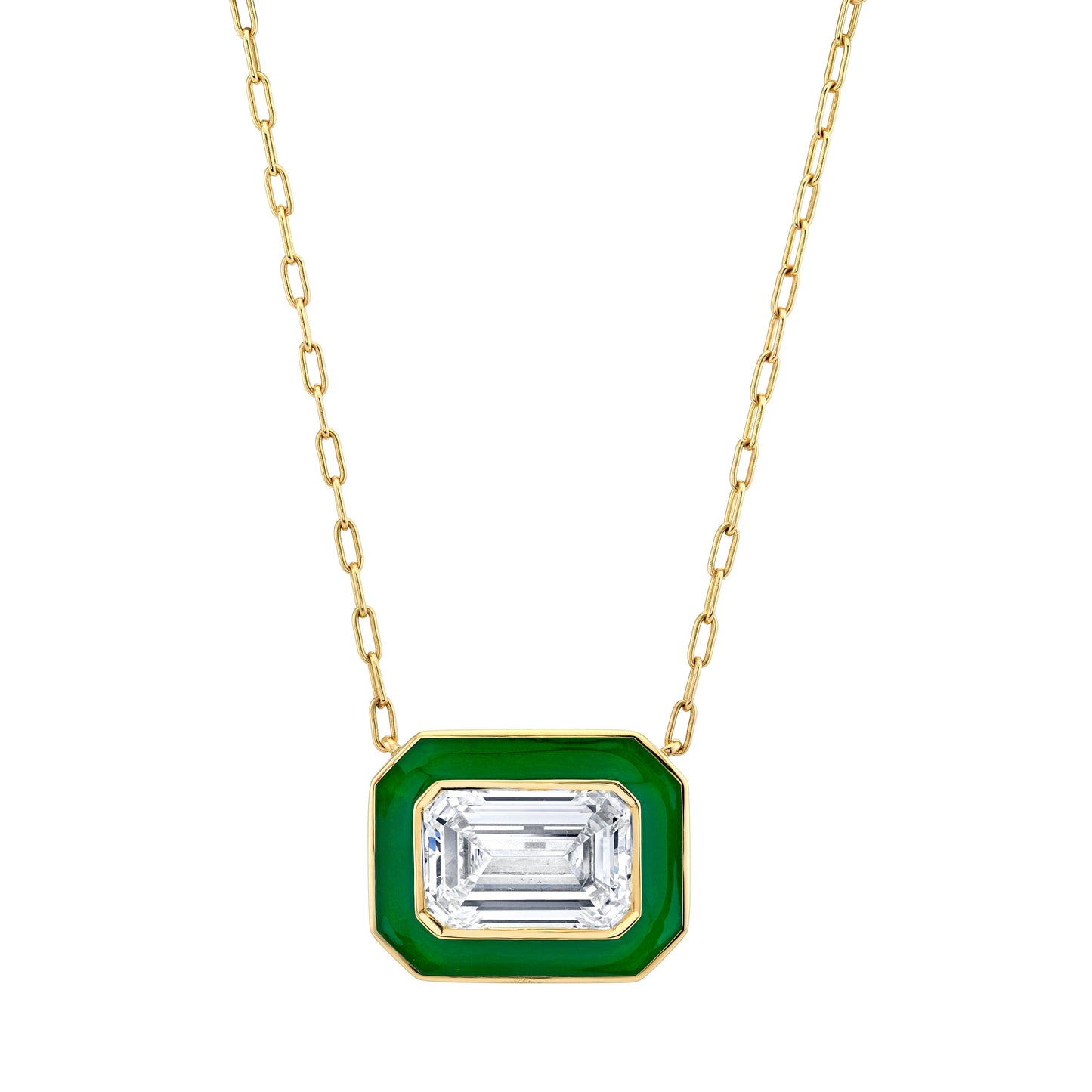 With our hassle-free return policy, you can rest assured that we are committed to providing you with a stress-free experience that will leave you completely satisfied with your purchase.
View More
We offer beautiful gift wrapping options to add an extra special touch to your purchase and make gift-giving effortless.
Coming Soon
To ensure the perfect fit for your rings, bracelets, and necklaces, simply use our easy-to-follow measurement guide, which provides step-by-step instructions for accurate measuring.
View More