Pear Shape Diamond Lariat Necklace
Elevate your style with our exquisite Pear Shape Diamonds Necklace featuring a captivating Fancy Yellow Diamond Drop. Crafted with a blend of platinum and 18k yellow gold, this luxurious piece combines timeless beauty with contemporary elegance. Make a statement and indulge in luxury today.
Get on the phone with us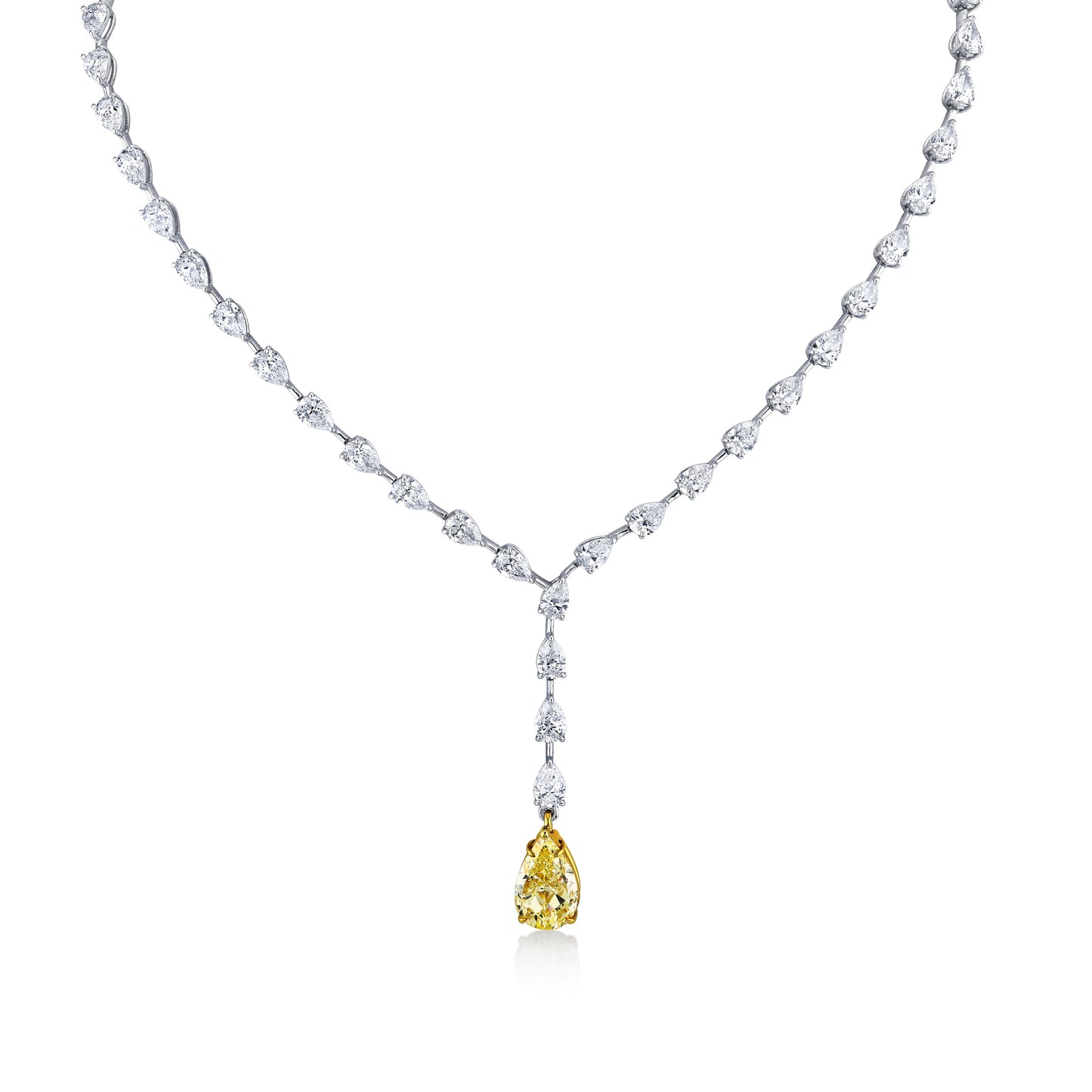 With our hassle-free return policy, you can rest assured that we are committed to providing you with a stress-free experience that will leave you completely satisfied with your purchase.
View More
We offer beautiful gift wrapping options to add an extra special touch to your purchase and make gift-giving effortless.
Coming Soon
To ensure the perfect fit for your rings, bracelets, and necklaces, simply use our easy-to-follow measurement guide, which provides step-by-step instructions for accurate measuring.
View More